When starting an online business, the most important thing that worries small business owners is how do they get customers who buy product or services from their website. How do you get customers to visit your website and buy what you are selling? As a fast hack for gaining visibility without having to spend years on organic rankings, I am most often offering Google Adwords help.
The organic SERP game is not for the faint of heart. In order to organically acquire customers through your website, you need two very basic but time consuming things – loads of original content and links posted consistently for years in order to gain maximum authority.
Your website should have lots and lots of useful content which ranks in search engines for relevant keywords. Your website also needs to have incoming links from other websites, so that it can rise above the crowd and beat other competing websites playing in the same niche.
Building useful content, links and a decent presence on the web takes time and lots of effort. In general, it can take 2-5 years for a website to attract decent amount of traffic (5000 visitors a day) and out of that traffic only a fraction is going to convert into paying customers.
All of this takes time and it won't let you kickstart your business and achieve sales in a week. You have to first build the website, develop content, develop incoming links and rise above the competition to rank well in search engines. And this means putting in 2-5 years of your time, effort and money with no immediate ROI.
So how do I start my business and achieve sales as quickly as possible?
You get yourself some Google Adwords help. I hear it all of the time:
I want to start my own small business and achieve sales as quickly as possible. I do not have the patience, time, effort, money or energy to develop traffic for the first 2-3 years. I want immediate ROI from my website. How do I make it happen, like, yesterday?
Broadly speaking, there are two ways to acquire customers – Organic(slow) & Paid(fast).
You acquire customers for free by creating high quality content around your niche. High quality content takes lots of time and effort to develop and it is this high quality content which attracts links naturally. So over a period of 2-5 years, your website is full of useful content which brings customers and potential buyers from search engines. For free, you don't have to spend a dime to acquire these customers. But you do have to do the initial hard work of laying out the foundation and develop a steady base of useful content and links.
The other way is to acquire customers by paying a small fee to search engines. You can do this with some of Google Adwords help. You do not need content, links and anything else on the website. All you need to do is have a website,  have your products listed there and then pay search engines to show your link as an advertisement to people who are searching for stuff which you are selling. Or, if you have a service you can provide or schedule over the phone, you hardly need a website, you can just use a call-only ad.
The other way requires some financial investment but don't worry,  you can kick start with as low as $50 a day and start acquiring customers from day one, without having to build content, links and other foundational blocks of your website. It's like opening your shop on a Monday morning, putting up the banner of your shop on a highway and by the end of Thursday – hittin' the bank for a cash drop. That banner isn't free, but it's a necessity.
In this brief tutorial, I am going to discuss the other way of acquiring customers. The tool we will learn to use is none other than Google Adwords, my favorite platform on the planet.
What is SEM & How Can Google Adwords Help?
Google Adwords the originator of SEM(search engine marketing) and is Google's very own advertising program which let's you reach new customers and grow your business. Google Adwords helps you to display your advertisement in premium space on the top of the SERP(search engine results page, derp). It's the sh*t because obviously, everyone uses Google.
Here is how it works.
Let's assume you have an eCommerce website that sells Shoes. You want to acquire customers who are interested in buying shoes online. That's the starting point of your business, we will use Google Adwords help to sell 'em.
A lot of people are actually going to Google and searching for your products. When people search for "Buy shoes online" or similar keywords, your advertisement will show up on top of all other search results as an advertisement.
It looks something like this:
The area highlighted is sponsored advertisements while the areas below that are not highlighted and natural links which shows up on the first page in search engines. Google Adwords help let's you put your foot in the door without much work, just by spending cash. You bid on the ads and your business is on the first page on Google, as simple as that.
In short, with Google Adwords help it let's you beat everyone else in search engines, if you are willing to spend money to show your listing on top of search result pages.
Why am I obsessed with it?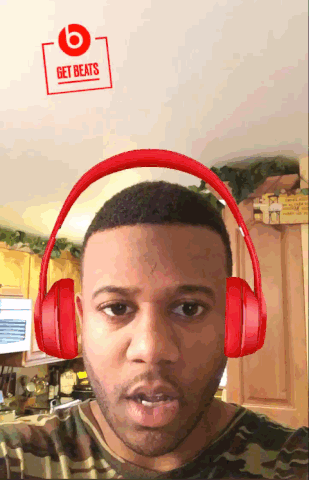 Look, I know there are more aesthetically stimulating ideas that come to mind when you imagine what digital advertising looks like. But the most fulfilling part of advertising, for me, is quantifying it's value, which means selecting strategies that are highly attributable. More often than not, a small business owner is not going to benefit on demand from the most mind blowing snapchat filter the way they will with a proper Adwords campaign. Why? Because direct to "search" is the closest place you can get to "buy". You hit the fast track, passed the expensive branding and lead nurturing and get straight to the sale. You don't even have to buy them a drink first, you catch your customer right when their thumb is heating things up with apple pay. And sometimes ditching the creative romance for a quick conversion is the most sensible CPA option.
How Google Adwords works
Now you may be wondering – how does Google Adwords help work? In this section, I am going to explain how Google Adwords helps and how you can set it up for your business.
Depending on the keywords you are targeting to show your ads for, Google charges you an ever-changing price for each valid click. Ever-changing, because you are actually bidding on each key word in a live auction, and when you win the slot you want it's thrilling. You will need to add your credit card details to your Google Adwords account and your account will be billed for each valid click on any ad that you choose to display for chosen keywords on Google SERP. You only pay for clicks, impressions are free… kind of. But we'll get into that another time.
When someone sees your ad and clicks on it, they will come to a landing page of your choosing. Never send people to your website home page unless it is a branded campaign. It doesn't matter if he ends up buying anything or not, you will still be charged since you literally purchased that customer from Google by showing him an advertisement. So let's say you get 10 valid clicks on your advertisement and each click costs $1, your account will be charged $10.
Now out of these 10 people, maybe none will buy your product or services. There is no guarantee that anyone must buy your services because you have spent money to get them to your website. This is when you will need to fine tune your landing page and also Google Adwords help yourself to ideal settings, to ensure that you are only spending money to get those customers who are most likely to end up buying from you.
This is going to take some time and talent. You won't be able to achieve it on day one. It takes months of observation, patience, monitoring and careful analysis to figure out which audience works and which one does not. But don't you give up, don't you give up and sell your soul to Adwords Express. There are many-a-blogs and nerds like me out there to guide you to greatness.
So let's get down to the basics
To get started, visit Google Adwords and create your account. It comes out of the box with your Gmail and Google account and you don't need anything else, apart from a credit card of course.
The first thing you will need to do is hit the "Campaigns" button and create a Campaign. To the left is a screenshot(click to enlarge) followed by descriptive instructions & animated recommendations.
A campaign is basically a shared setting which you are using to hold your adgroups with coordinating keywords within. You can create as many campaigns as you want and you will  most likely experiment with multiple campaigns to see which one works and which one doesn't. However, as of now, create your first Google Adwords campaign and choose the following settings
Give your campaign a meaningful name. Your customers will not know what campaign you are running, this is just for your internal reference.
Choose whether you want to show the ads only on Google search results or whether you want toshow the ads on Google display network as well, and select "all features".
Always keep your search & display campaigns separate, unless you enjoy setting your money ablaze. Same goes for using search partners, if it's not Google it's not, well… Google.
Choose the area where you would want to show the ads. It is a good practice to have a specific campaign running in a specific location and not make it too broad – showing the same campaign across the world might not bring very focused results. You can make this as small as a 1 mile radius around an address. Make sure to then click Location Options >"People in my targeted location" (not also interested in).
Choose the language of the audience.
Choose the bid strategy, for beginners I recommend "Maximize Clicks", but there is about a 2 week algorithm learning period before you start seeing stabilized movement. If you need to make it happen right away, use "Manual CPC" without Enhanced option until you've set up conversion tracking later, but you will need to manually set bids and monitor the results consistently.
Choose your daily budget. This is the maximum amount you would want to spend per day.
Ignore rest of the settings as of now, you can come back to them later.
Once the campaign part is done, you will need to create Ad groups. This is the section where you will tell Google the content of the ad, the keywords for which the ad will show up for and the page on your website where visitors will land.
Use the Keywords section intelligently to pick up meaningful keywords for your business. You will master this art overtime but for now, pick the most relevant keywords for which you want to show the ads for.
When you are done adding the keywords, click the "Continue to Ads" button and proceed to the next step.
In the next page, create the content of your ad, most relevant to the specific keywords in this ad group. Enter the URL of your website's page, enter a headline of the ad, an alternate headline and the description of the ad. You can preview the ad on the right hand side to understand how it is going to look in the SERP.
Once you are done with the ad copy, click "Create ad". In the next page, review your campaign and click on "Save and Finish".
You are done, up and running. Your campaign is live and your ad should be shown to real visitors who search for those keywords on Google home page. Isn't it exhilarating?
Over the course of next week, you will see important information about your campaign's performance in search engines, how many clicks the ads got, how many people viewed your ad, their browser, devices and tons of other information which you can use to fine tune your campaign for best performance. All this information will be available on your Google Adwords help dashboard, and you will be able to understand how much you are spending to acquire a paying customer, how much you are spending to acquire a lead, and how much you are spending to acquire visits to your website and other important metrics.
So my friends, you've now been gracefully shoved into the rabbit hole with some Google Adwords help. From here you will need to conquer conversion tracking, negative keywords, schedules, bid adjustments and many more structural variables to optimize the performance of your campaigns. While I will be blogging about many-a-tricks on my favorite advertising tool of all, nothing lights me up like actually dissecting the particulars in conversation.
Shoot me an email at bri@briski.me to schedule a crash course or a deep dive anytime.